Christmas In The South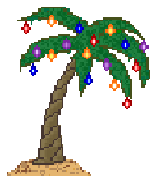 &nbsp: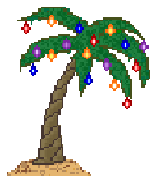 It's not like Christmas in the North
We don't have snow or icicles
hanging from our tree's.
But we do have palm tree's
with colorful lights on them
all though our town.
The town is all lite up
with the Christmas cheer.






It may be warm and sunny here
The Christmas spirit is too
Carols are sung everywhere
Our Savior is in our hearts
at this time of the year
On this special day for Him
Churches are playing carols
and children are singing them






It is Christmas time in the South
It is so pretty this time of year.
With Christmas everywhere.
We may not have the cold and snow.
But our Savior is here in our hearts
it's Christmas time in the South
ŠJoan Miessau 11-19-1987
all rights reserved






Merry Christmas to one and all!


Thank you for dropping by and visiting with me!
Joni




View my Guestbook
Free Guestbooks by Bravenet.com


11-20-2008